Lynetta Welch, Magic Lecturer
Magic Lecture Series
Lynetta has one of the most innovative and interesting lectures on the history of fabric in magic.
"The History of Fabric in Magic"
In her lecture, Lynetta takes the audience on a journey from the late 1500's to present day, highlighting creations in magic that have utilized fabric. She touches on everything from the first Devil's Hand, the Evolution of the Egg Bag, the Use of Fabric In Illusions, the Introduction of Black Art, Quick-Change, and the Many Hats of Chapeaugraphy.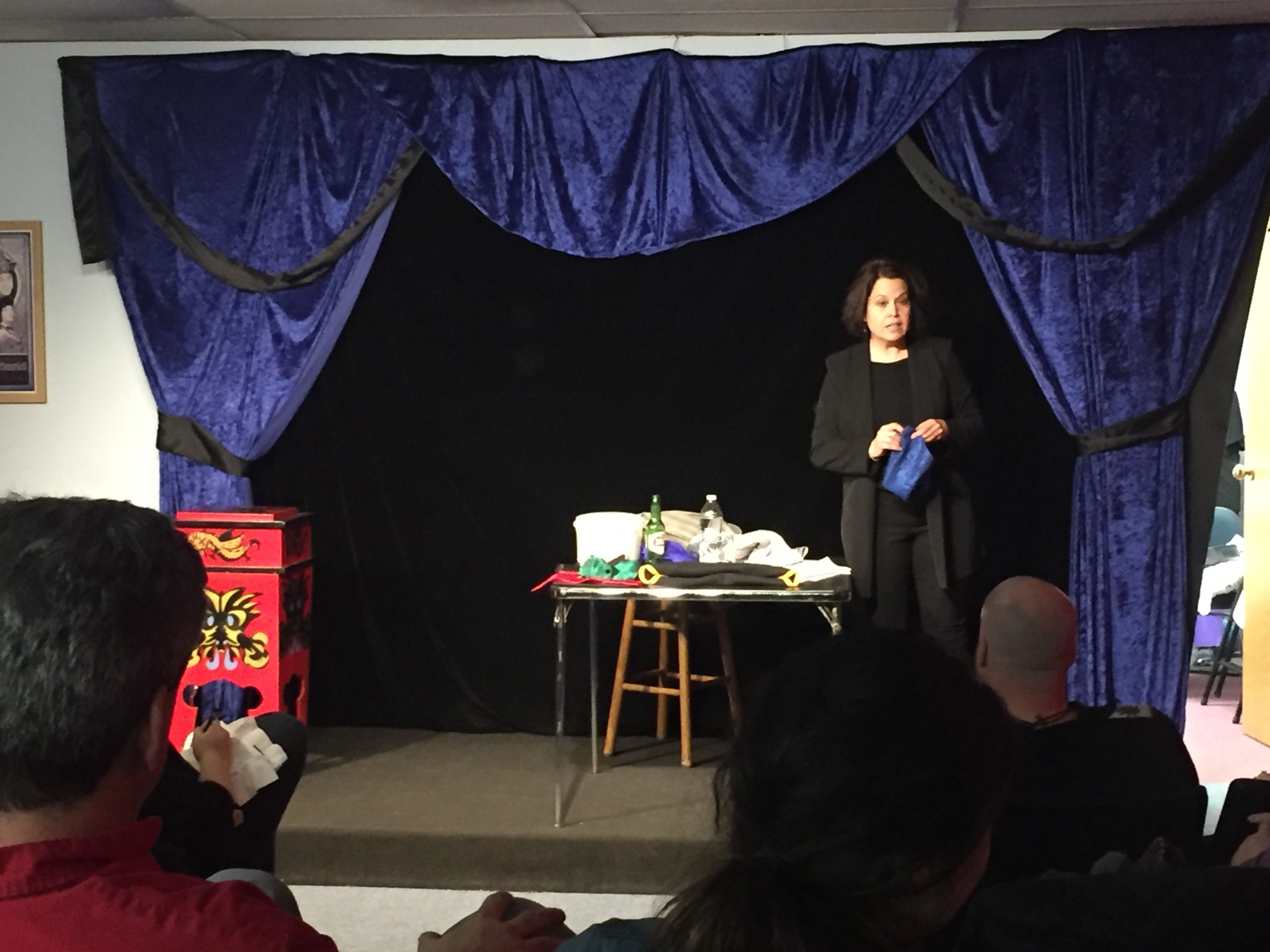 If your club or convention is looking for a different kind of lecture, Lynetta's "History of Fabric in Magic" is for you!
In this lecture that is laced with humor, entertaining stories and demonstrations, you will learn when pieces of magic first appeared, who created them, and how they have evolved. You will hear explanations and see demonstrations, along with presentation pointers. "The History of Fabric in Magic" lecture is not a sales or dealer pitch, it's a journey through the history of magic. The audience will walk away with an appreciation of where some of the most well-known tricks came from and how they have become tricks we still use in our performances today!
For those that love magic and love learning about its history, Lynetta's lecture is for you. 
This lecture is designed for clubs, conventions, colleges, magic stores, and special events.
Would you like to know when Lynetta is lecturing next?
Sign up to be notified of lectures in your area and other magic related news & events by Lynetta